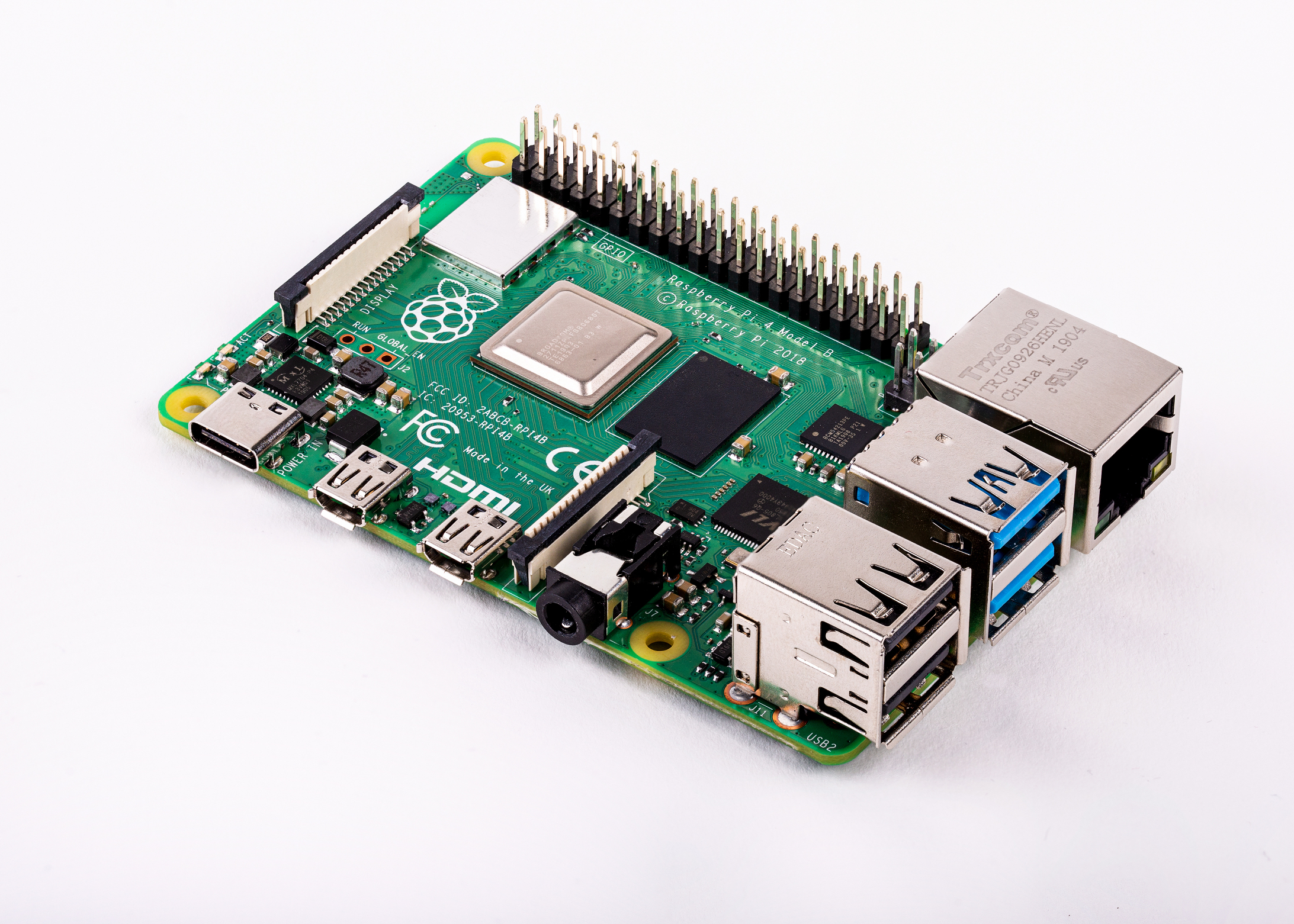 Nowe Raspberry Pi 4 to bardzo ciekawa zmiana kierunku rozwoju projektu. Dlaczego? Na gorąco podsumuję co już wiemy, chwilę po premierze:
nowe CPU, o znacznie większej mocy obliczeniowej – nie ze względu na zegar, ale rdzenie ARM w wersji A72. Proces wykonania – 28nm, nie jest może najnowszy (nigdy nie był) i jak pokazują testy – onacza to większe temperatury płytki, oraz wyraźnie cieplejszy układ PMIC niż w RPi 3B+
4GB RAM to jednyna opcja zakupu, oprócz bardzo specjalistycznych rozwiązań jak mediacenter
Kluczowe jest podniesienie ogólnej wydajności komputera – do szybkiego procesora dołącza pamieć DDR4 (dwa razy szybsza niż poprzednio), ale najlepszą decyzją jest połączenie bezpośrednio do CPU portu GigabitEthernet (upraszczając) oraz diametralne zwiększenie wydajności portów USB. Fakt, że dodano USB 3.0 nie jest tak ważny jak prędkości przesyłu jakie można na nich faktycznie uzyskać. To otwiera przed RPi 4 zupełnie nowe horyzonty – np: podłączenie dodatkowych 'dopalaczy' uczenia maszynowego na USB.
Kontroler USB ma także osobną szynę do CPU: (https://www.via-labs.com/product_show.php?id=48)
Zasilanie: nareszcie bez problemów – złącze USB-C po prostu pozwala na przesłanie więcej – więcej prądu. 5V/3A oznacza po prostu mocną ładowarkę, ale nie oznacza że użyjemy trybów szybkiego ładowania jakie oferuje USB 3.0 PD (a więc ładowarka z 9V od telefonu nic nam nie da). Mini USB poprzednio – stanowiło jeden z głównych problemów platformy
"Nowy" Raspbian oparty na Debian Buster wymaga jeszcze pracy nad ustabilizowaniem, oraz zwiększeniem dostępności bilbiotek, ale to zapewne się szybko zmieni
Fundacja zapowiedziałą już nową wersję firmware dla kontrolera USB – co pozwoli na obniżenie temperatury całej płytki o 4-5 stopni, samego kontrolera o prawie 10, oraz zmniejszy zapotrzebowania na prąd.
Reasumując – nowe Raspberry Pi 4 to zdecydowanie nie komputer dla hobbystów i nauki, czasem przystosowany do profesjonalnych rozwiazań – to wydajny SBC do pół-profesjonalnych zastowań zaraz po zakupie.
Raspbery Pi 4 wkracza na zupełnie nową ścieżkę – szczególnie do efektywnych zastosowań popularnych buzzwordów – AI/Machine Learning.