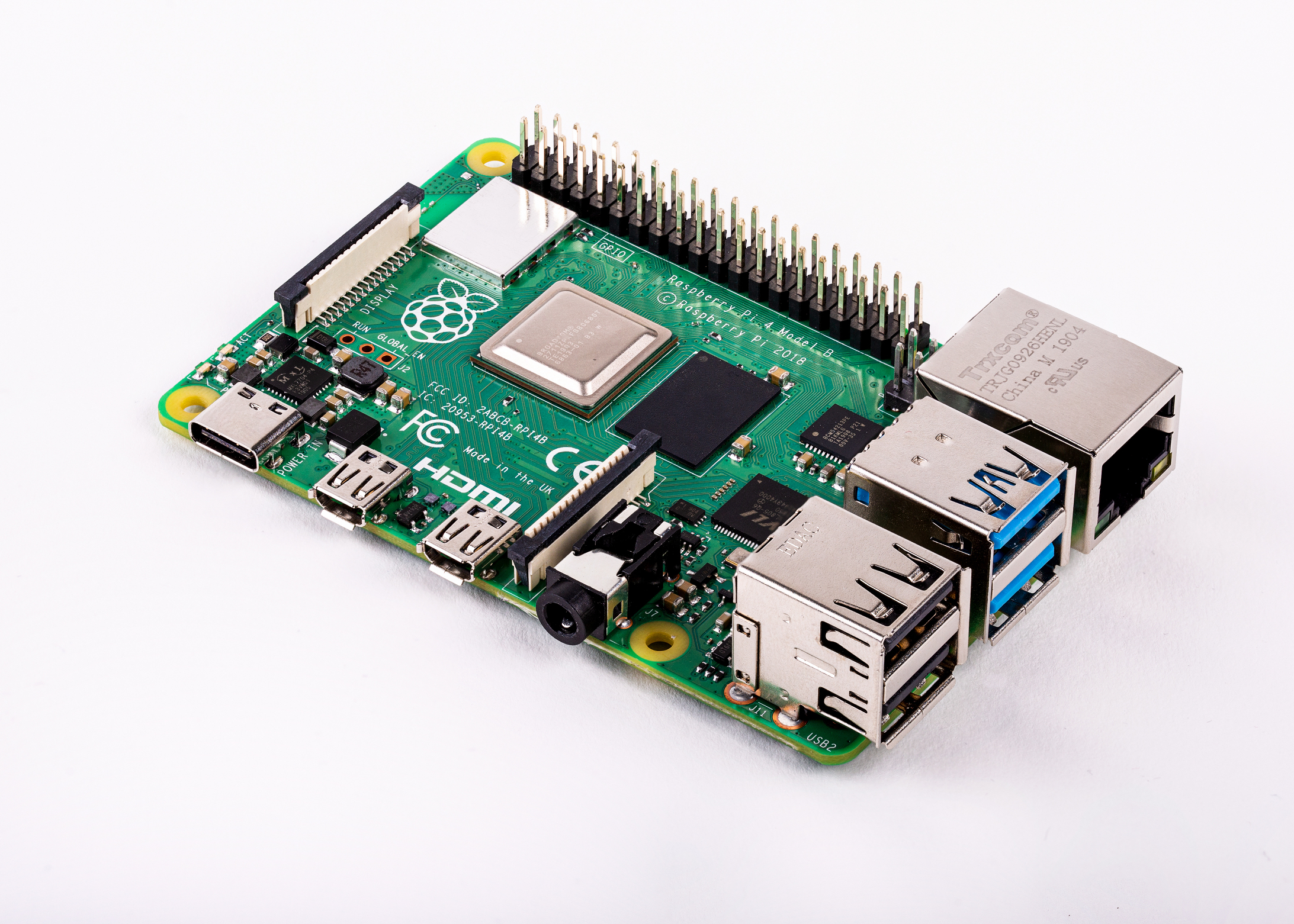 The new Raspberry Pi 4 is a very interesting change in the direction of the original project. Why? I will summarize what we already know, right after the premiere:
new CPU, with much more computing power – not because of the clock, but ARM cores in version A72. The execution process – 28nm, is perhaps not the newest (it has never been) and, as tests show – the current is the higher temperature of the plate, and clearly the warmer PMIC system than in RPi 3B +
4GB RAM is the only option to purchase, in addition to very specialized solutions like a mediacenter
The key change is the the overall performance boost of the computer – the fast processor, the DDR4 memory (twice as fast as before), but the best decision is to directly connect to the CPU GigabitEthernet port (simplifying) and dramatically increasing the performance of USB ports. The fact that USB 3.0 was added is not as important as the transfer speed that you can actually get. This opens up completely new horizons for RPi – for example: connecting additional 'power ups' – machine learning sticks via USB
Power: at last no problems – the USB-C connector simply allows you to send more – more power. It's now 5V / 3A – this simply means a powerful charger, but it does not mean that we will use the fast charging modes offered by USB 3.0 PD (so a 9V charger from the phone will not do us any good). Mini USB previously – was one of the main problems of the platform, to few amps…
"New" Raspbian based on Debian Buster still needs some work – stability, and the availability of libraries, but this will probably change quickly
The Raspberry Pi Foundation annouced new firmware for the USB controller – which will result in lowering overal temperature of the board – 4-5 degress, the controler iteslf about 10 degrees less, and the system will consume less power.
To summarize – the new Raspberry Pi 4 is definitely not anymore a computer for hobbyists and science, sometimes adapted to professional solutions – it is an efficient SBC for semi-professional projects out of the box.
The Raspbery Pi 4 enters a completely new path – especially for effective applications of popular buzzwords – AI / Machine Learning.
Update – January 2020
After a few months of presence on the market, you can summarize the pros and cons of the new tile from the Raspberry foundation:
Cons:
unable to boot from PXE / NFS / DHCP
unable to boot from USB
the problem of simultaneous use of WiFi and UHD 4K video mode
Pro:
lowering the demand for electricity and cooling – thanks to the improved USB bridge firmware
This last issue seems to me the most problematic and makes me wait for the next version – Raspberry Pi 4B + – since we have a USB bridge in the main chip (SoC) – what was the point of adding a foreign VIA bridge?